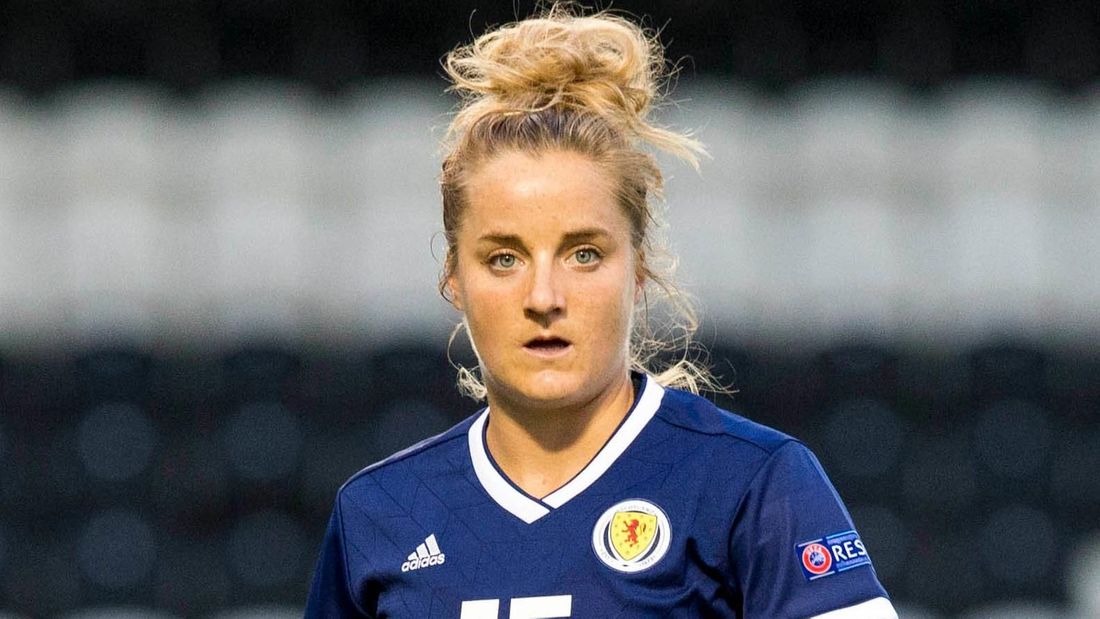 Sophie Howard | Scotland National Team & Leicester City
Leicester City FC and Scotland defender Sophie Howard gives us an insight into her daily training habits below.

Sophie signed for Leicester City FC in August 2020 and also represents Scotland at full international level.
Interestingly she represented Germany at U20 level before being called up for Scotland, making her senior debut against Belgium in 2017.

How many times per week do you train by yourself without the team?
I think the number of extra sessions I get in in a week depends on how I feel physically and mentally.
No matter what the extra session is, I want to make sure I'm doing it a 100% and over the years I have learnt to listen to my body and go from there.
Generally speaking, I make sure I always get an extra knee and ankle stability/proprioception session in to help with injury prevention.
Additionally, I usually stay out after at least one session of the week to focus on position specific individual work. The rest of the extra individual work tends to be in the gym, be this individual preperation work before the sessions or getting some additional strengths exercises in.

What extra training do you think has given you the biggest improvement in performance?
As the focus of the extra sessions I do throughout a season shifts and changes depending on where I'm at within a season etc, I couldn't give you one single type.
For me it has been the mindset of fully committing and giving it your all in every session – no matter if team or
individual session; no matter whether the session has a physical, technical, tactical or even mental focus. I do it or I don't. There's no going through the motions.

Describe a typical day in your life (in-season)
I typically set my alarm for 7:30 am every morning. The first thing that I do straight away when I get up is make my bed.
I'm quite religious about it to be honest. I'm 15 seconds into my day and I've already 'accomplished' something. It just starts the day off right for me.
My bag's usually packed the night before so all I really do in the morning is get ready, have a coffee and some time to myself and make my way to the training ground for about 8:45/9:00ish.
As soon as I get to the training ground, I'll have some breakfast, catch up with the girls – who I probably just saw the day before – and then I'm off to the gym to get my mobility/release work done.
After meetings and prep work with the team we head out to the pitch for our team session. After that, it's lunch time before we head to the gym for our second session of the day.
We finish in the gym at about 3:15/3:30ish after which it's time for a recovery bath or any treatment we need. After training I sometimes would go for a coffee or walk with my team mates, meet other friends or head straight home.
At home, I tend to always find random jobs that have to be done. House chores, garden work or paperwork. I make some dinner, ring my family at home and then put on a Netflix series or read a book before I go to bed. Of course, I pack my bag for the next day first.

What is your favourite pre-match meal?
My go-to pre-match meal is eggs on toast. Nothing too fancy. Usually, I have one slice of toast with eggs and an extra slice topped with mashed banana.
I feel that this gives me the energy I need for a game without feeling too full or bloated come kick-off.

What do you usually eat or drink at half time?
At half time I would usually have half a sachet of an energy gel (the other half I would have consumed before KO) and drink water and some sort of electrolyte/carbohydrate drink.

What's your favourite post match meal?
Oh there's a few that come to my mind. My top three would probably be Fajitas, a baked potato toped with a lentil Bolognese or a burger with sweet potato wedges.
I don't really eat meat, so I'd just have these dishes with plant-based protein sources.

Do you take any nutritional supplements and how do they benefit you? (whey protein, glutamine etc.)
I don't take any supplements day to day but I do include a protein or protein/carb mix shake after an intense session or a game.

What methods do you use to help your body recover more quickly? (Massage, ice bath etc.)
I typically use the contrast bath method after training especially after a double day or a tough session. Here I alternate between the ice bath and the hot bath every 2 minutes until I've been in each bath 3 times.
Other than that, I've got some recovery pumps that I use after sessions. They pretty much travel with me wherever I go.

If you could offer one piece of advice to a young footballer who wants to become a pro, what would it be?
Give it your all, be brutally honest with yourself and create an environment where you love what you do every single day.
I know it's not one single piece of advice, but I think these are the things that have helped me the most to get to where I'm at.

What is the best piece of advice a coach/role model has ever given you?
"Be you, do you. You've gotten to this point because of the player and person you are."
This doesn't mean I'm closed off to any form of feedback, criticism or advice – not at all – but fundamentally I will always stay true to myself on and off the pitch.

When stepping up to first team level, what did you feel was the biggest difference between youth and senior football?
I think the biggest difference between youth and senior level football is the speed of the game. You have less time on the ball, less time to make decisions on and off the ball and have to constantly communicate to keep up with the pace of the game.

What do you think has given you the edge over other players you've played with or against throughout your career who haven't made it as far as you?
I think for me personally, it has been my relentless determination to become better and be the best version I can be that potentially has given me an edge.
For me there's always something to work on and improve. Every day I want to be better than I was the day before.

We'd like to thank Sophie for taking the time to answer our questions and wish her all the best throughout her career. You can follow Sophie on instagram @soph_lou_ho and check her out in action below.