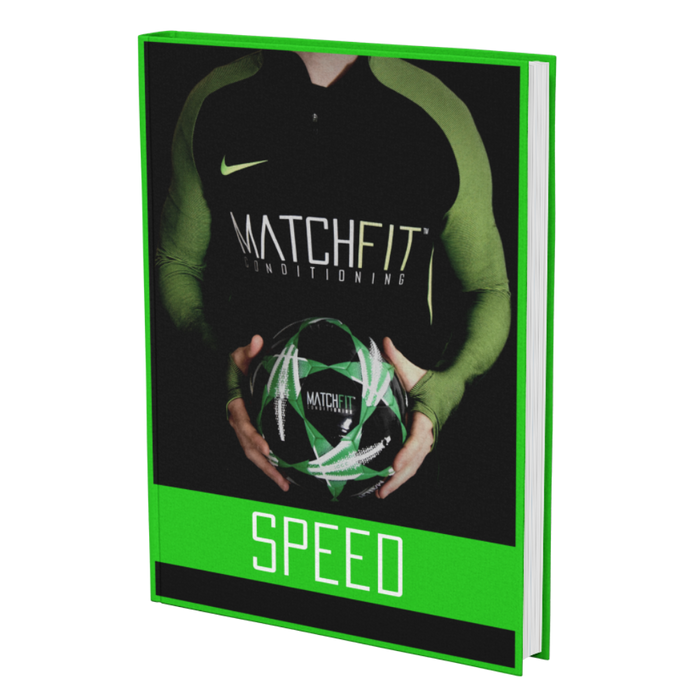 Speed Training Programme
Save

20

%
Original price
£24.99 GBP
Introducing the 28-Day Speed Training Programme for Football (Soccer) Players!
This comprehensive programme is designed to improve your speed and explosiveness on the field in just 28 days.
With a combination of gym and pitch sessions, this programme will help you become a faster and more dynamic player.
On the pitch, you'll train game-like sprinting and agility drills to improve your speed and quickness. The programme includes ladder drills, plyometrics, cone drills, gym work and sprints to improve explosiveness, footwork and coordination.
Our unique blend of gym and on-pitch workouts are designed to help you feel lighter, quicker, and more explosive in just a matter of days.
You'll perform game-like sprinting and agility drills to improve your speed and quickness, with specific training for:
✅ Acceleration
✅ Speed of thought
✅ Multidirectional explosiveness
✅ Deceleration
✅ Top speed
✅ Jump height
✅ Speed of footwork
✅ Balance
✅ Movement mechanics
And much more!
Despite the belief that speed is primarily determined by genetics, the programme provides scientifically-backed evidence that training the neuromuscular system in the right way can lead to significant improvements in speed. 
It's designed for players of all levels, from beginners to advanced players, with the goal of helping you see a noticeable improvement in your speed performance on the pitch within just 28 days.
The programme can be done alongside team training sessions and requires access to a standard gym, a ball, markers, and a pitch or field.
So why wait? Sign up today and start your journey to becoming a faster and more agile footballer in just 28 days!
✅ One-time purchase, LIFETIME ACCESS.
✅ This programme comes in PDF format with all videos and guidelines within so that you can easily follow the programme from your mobile device or desktop. After you complete your purchase you'll instantly receive an email with a link to download the PDF programme.
✅ Includes 30 days FREE community 1-1 support
✅ For players aged 14+
Includes 60 Day 100% Satisfaction Money Back Guarantee