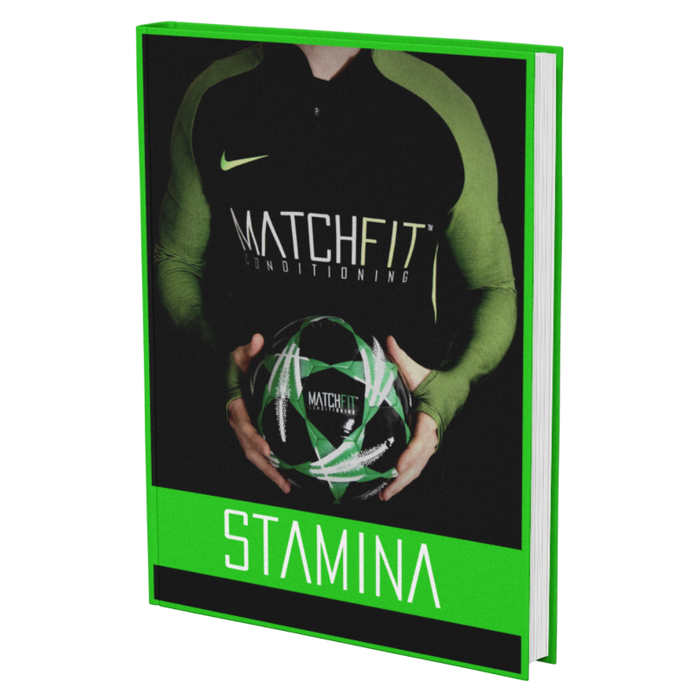 Stamina Training Programme
Save

20

%
Original price
£24.99 GBP
Introducing our 28 day football stamina training programme - the ultimate way to improve your endurance and performance on the pitch.
This comprehensive programme is designed to help you build up your cardiovascular fitness and stamina, ensuring you can play at your best for the entire game.
Over the course of 28 days, you'll engage in a variety of exercises and drills that are tailored to build up your cardiovascular fitness and improve your ability to run for longer periods of time without feeling fatigued.
Just some of the benefits you'll experience include:
✅ Improved endurance and ability to play for longer periods of time

✅ Increased energy during matches and training

✅ Reduced fatigue and improved recovery time

✅ Greater ability to perform high-intensity movements

✅ Increased muscle endurance and power

✅ Enhanced mental focus and concentration

✅ Sharper decision-making and actions on the ball
Each 20-30 minute session includes a targeted workout plan with step-by-step instructions and video demonstrations, so you know exactly what to do and how to do it.

The pitch-based sessions can be easily incorporated into any footballer's existing training schedule, with the intensity and difficulty gradually increasing as the weeks (and your fitness!) progress.
The programme is suitable for players of all levels, as you can adjust the intensity, frequency and duration of the workouts to suit your current fitness level.
Whether you're just starting out or you're a seasoned pro looking to take your game to the next level, this programme is perfect for you.
By the end of the programme, you will have developed the physical and mental toughness needed to perform at your best for the entire duration of a match.
So why wait? Complete your purchase now and let's get started!
✅ One-time purchase, LIFETIME ACCESS.
✅ This programme comes in PDF format with all videos and guidelines within so that you can easily follow the programme from your mobile device or desktop. After you complete your purchase you'll instantly receive an email with a link to download the PDF programme.
✅ All you need to get started is a set of 20 markers and 2 balls (actually you could still complete this without ANY equipment, but for the best results and experience we recommend this equipment as the bare minimum.)
✅ Includes 30 days FREE community 1-1 support
✅ For players aged 14+
Includes 60 Day 100% Satisfaction Money Back Guarantee