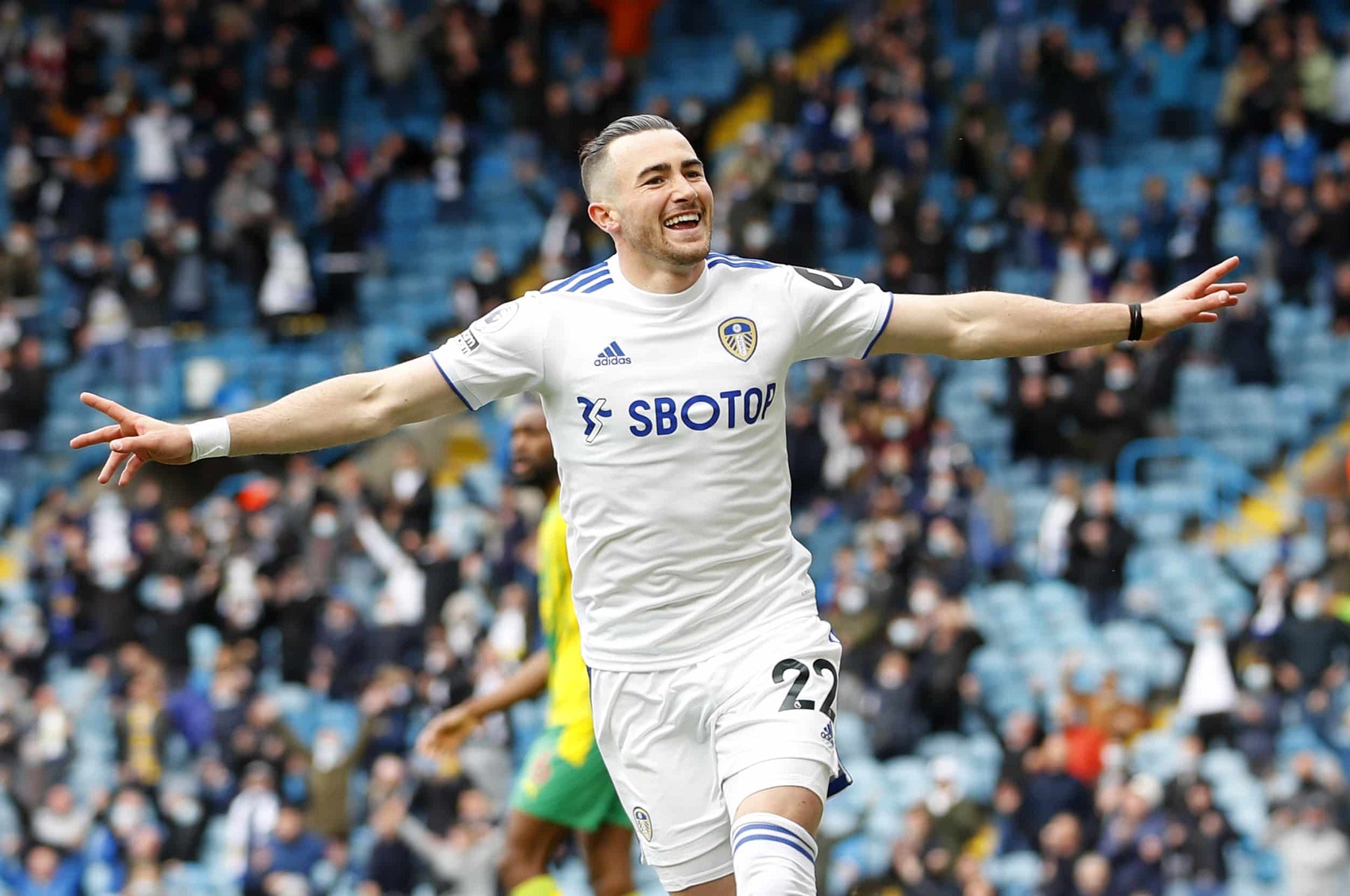 Jack Harrison | Leeds Utd
Leeds Utd winger Jack Harrison gives us an insight into his daily training habits below.

Jack was born in Stoke-on-Trent and spent 7 years with Manchester United as a youngster before heading to America, where in 2016 he was voted the #1 overall pick in the MLS SuperDraft by Chicago Fire and traded to New York City FC.

Between 2016 and 2018 Jack played a pivotal role for NYC FC alongside David Villa and Frank Lampard before returning to the UK in early 2018 having signed for Manchester City and joined Middlesborough on loan. He has also represented England at U21 level.

How many times per week do you train by yourself without the team?
3-4 times

What extra training do you think has given you the biggest improvement in performance?
Hip stability, core strength, upper body work and high speed running.

Describe a typical day in your life (in-season)
Breakfast at the facility
Treatment (releasing of hamstrings, glutes, adductors etc)
Gym for core and pre activation
Training
Post training treatment (if needed)
Lunch
Resting period
Gym for strength work
Home and rest to prepare for the next day
What is your favourite pre-match meal?
Pasta, vegetables and porridge with honey.

What do you usually eat or drink at half time?
Carbohydrate gel and an isotonic drink.

What's your favourite post match meal?
Sounds bad but teams usually provide pizza or something like that...

Do you take any nutritional supplements and how do they benefit you? (whey protein, glutamine etc.)
I usually take protein after a gym session to help recover the muscles quicker and get them stronger. Also natural tablets that contain fish oil, calcium, probiotics and joint promotion.

What methods do you use to help your body recover more quickly? (Massage, ice bath etc.)
Deep tissue massage and ice baths, sometimes the Normatec compression pants. Eating healthy is important too.

If you could offer one piece of advice to a young footballer who wants to become a pro, what would it be?
As a young footballer it's important to be confident and not afraid to try new things. When you're at such a young age it's important to experiment because as you get older the consequences are much larger.
It's important to practice with a ball as much as possible kicking the ball against the wall with both feet and testing your touch, these are things I used to do from a young age.

What is the best piece of advice a coach/role model has ever given you?
You have to have this underlying confidence and belief in yourself that you can do whatever you want.
When you walk on the pitch you have to believe that you are more than capable of performing a certain task or overcome a difficulty in the game because it's not always going to go your way. Having this self belief is crucial.

When stepping up to first team level, what did you feel was the biggest difference between youth and senior football?
Physicality was a big difference for me because I was smaller than everybody else. Also decision making had to improve for instance knowing when to go 1v1 and when to keep possession.

We'd like to thank Jack for taking the time to answer our questions and wish him all the best throughout his career.
You can follow Jack on instagram @jackharrison11 and check him out in action below.