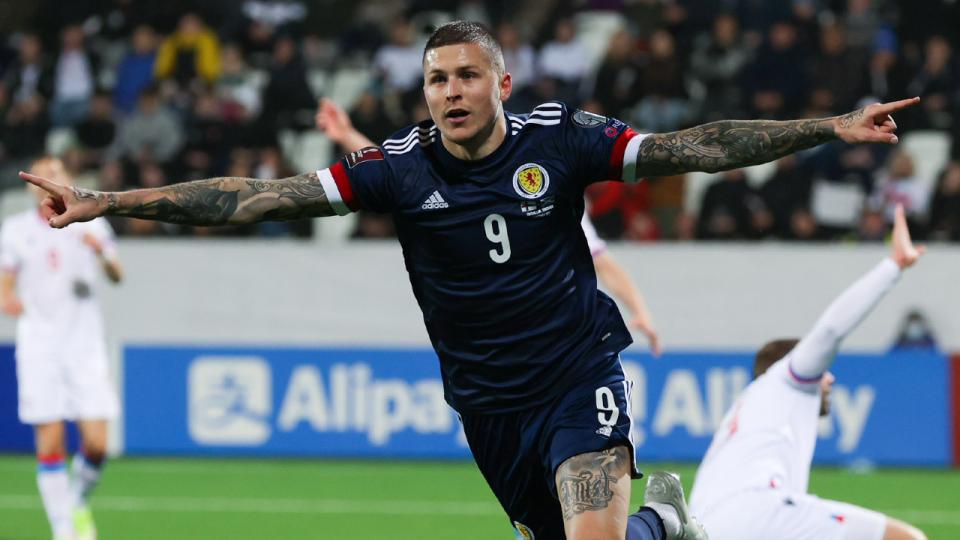 Proving Doubters Wrong: Late Teens Can Still Make It as Pro Soccer Players
At the start of a training session in January of 2015, the manager of the club I was playing for in Australia asked me to man-mark a striker who he had invited in for a trial (and then report back to him at the end of the session).

The striker was already 19 at the time and had never been at a professional club (although he had apparently represented the Australia Schoolboys team a year or two prior).

After the session, my initial feedback was:

"Yeh he's got decent movement, he holds the ball up well and he's got a good football brain, I think he's worth a shot."

Off the back of a few more good performances in training, he did get signed and eventually became a starter for the team.

Here's a couple of photo's from that season, my arrow is white and his arrow is red.
You wouldn't be the odd one out in thinking that by the age of 19, the chances of a striker in Australia, who had never been at a pro club, going on to play professional football in Europe were pretty slim.
Usually all of the good young strikers have been snapped up by pro clubs long before then, right?

Yet again, that commonly held belief has proven to be wrong.

That strikers name is Lyndon Dykes.

In the space of 4 and a half years, Lyndon had gone from playing NPL football in Australia, to signing for English Championship side QPR for £2 million and starting up front for the Scotland national team.
Lyndon was a very good player yes, but over the years I had come up against numerous other strikers who were more talented and much tougher to play against.

In my opinion, Lyndons greatest asset was his mindset.

Even at the age of 19, he still stubbornly believed that he was going to become a pro.

I left the club at the end of that season and moved back to England. In a bit of a "farewell speech" to the rest of the squad, I picked Lyndon out and said "keep working mate, I think you've got a big future."

(Granted, I didn't think it would be this big!)

But he looked me back square in the eyes in front of the whole squad and replied with "I'm gonna be pro Donz."

It wasn't up for debate, he had decided and he already had a plan of how he was going to do it.

Another great quote comes to mind, how true is this?
A few years earlier I witnessed another meteoric rise to the top. As part of the trials process for England Schoolboys U18's I was partnered at centre back with a player you may be more familiar with, Chris Smalling.
I first met Chris when he was 18. Up until that point he had never been at a professional club for much longer than a few weeks.

Was he a good player? Yes.

Was he clearly better than anybody else? No.

But, he was very confident on the ball and extremely fit. In fact, he came top in every stamina fitness test we did out of the entire squad and had completed the bleep test.
Here's Chris on the left and me on the right in November 2007.
Just 4 years later, here he is playing for the Manchester Utd first team under Sir Alex Ferguson. He's since been capped for England 31 times (including at a World Cup), won the Premier League twice, the Champions League, the Europa League, the FA Cup and much more. 
So my question is, if you put your mind to it and do everything in your power to give yourself the best possible chance of success and have a bit of luck along the way, where could you be 4 years from now?
The most important thing is to know what you want, have a plan, put the work in and draw success to you rather than trying to chase it.
What's the worst that can happen? You fail. Who cares? Better to have tried and failed than never tried at all.
I hope you find this story inspiring if you're starting to doubt yourself, you're in your late teens and you think your chances of making it are over.